How to order
注文方法について
This store doesn't pay on the site. After confirming the contents, I will conduct the transaction by email.当店はサイト内での支払いは行いません。 注文受付後にメールにて内容確認のうえ取引を行います。
1)
Check the details of the item you want and put it in the shopping cart.
購入したい商品の詳細を確認してショッピングカートに入れます。
※You can't order a downloading and a normal item at the same time. Please order it separately. But, You can pay in a mass.※システムの都合上、現物商品とダウンロード商品の同時購入はできません。別々に注文ください。支払いをまとめられます。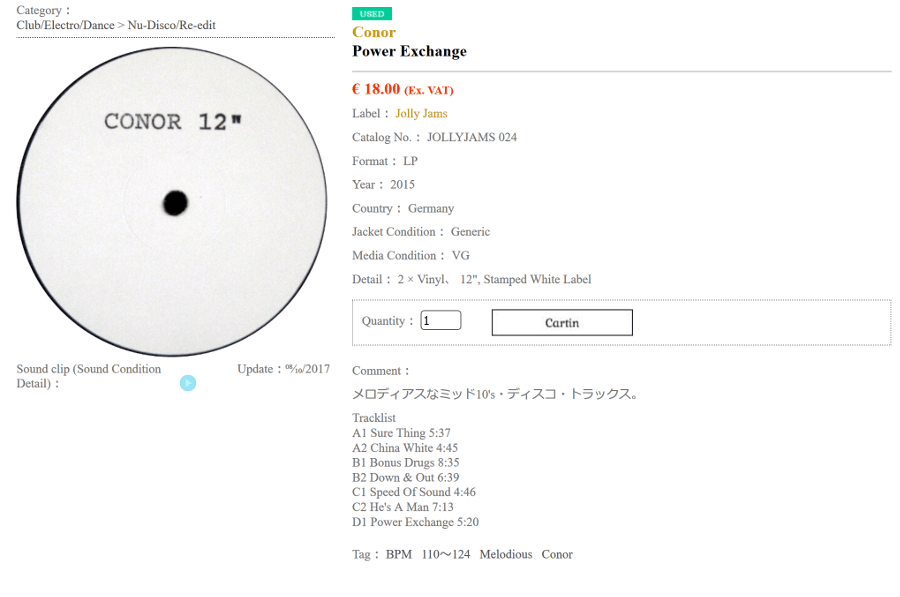 2)
If you order the items after confirm it in a cart, you click 「Buystep」 button in the cart page.
カート内を確認のうえ、「Buystep」をクリックします。

3)
Please choose 「Create an account」, or 「login」.
「ログイン」または「会員登録をする」のいずれかを選択ください。
※Account registration is required for ordering.※システムの都合上、ご注文には会員登録が必須となります。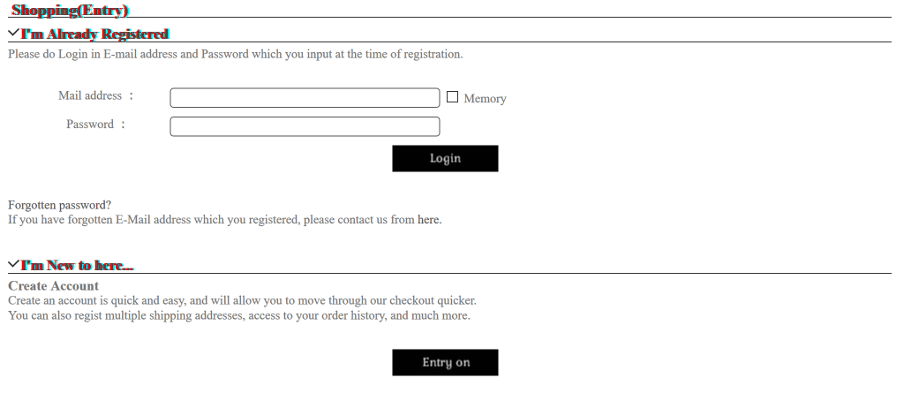 4)
Please choose your delivery address. and click 「Next」.
登録している配送先からいずれかを選択し、「Next」をクリックします。

5)
Please choose a delivery and a payment method. and click 「Next」.
配送方法と支払い方法を選択し、「Next」をクリックします。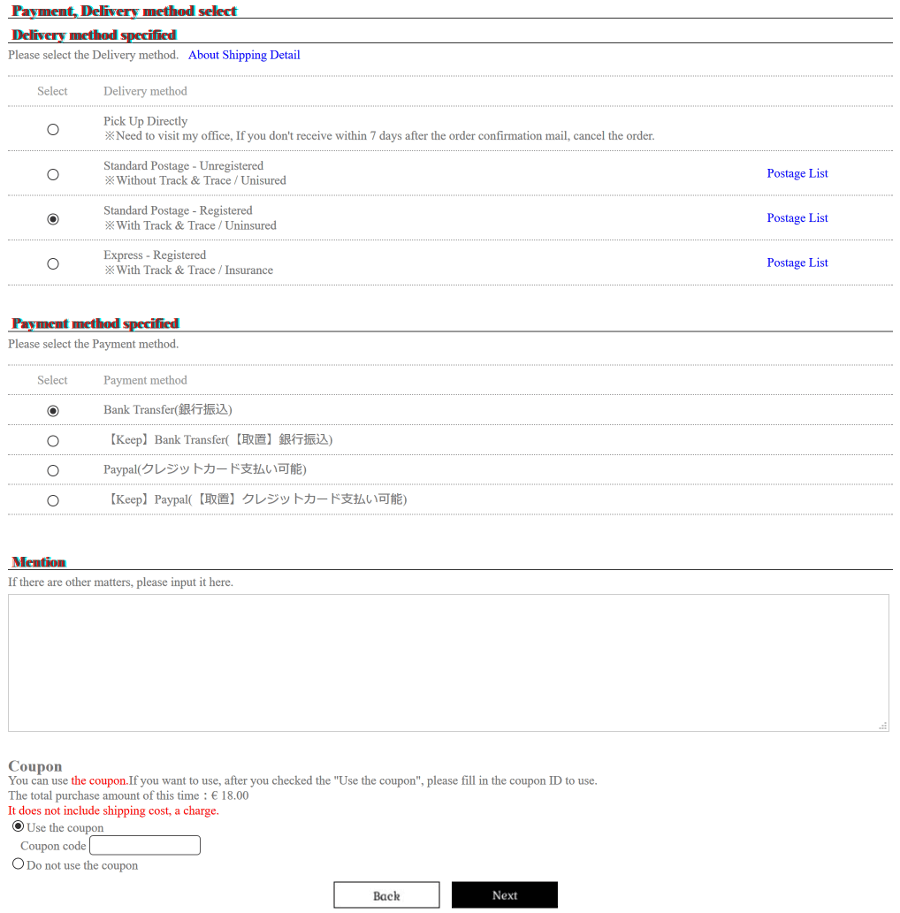 6)
Please click 「Order Complete」, if your input contents are alright.
注文内容を確認のうえ、「Order Complete」をクリックし、注文完了となります。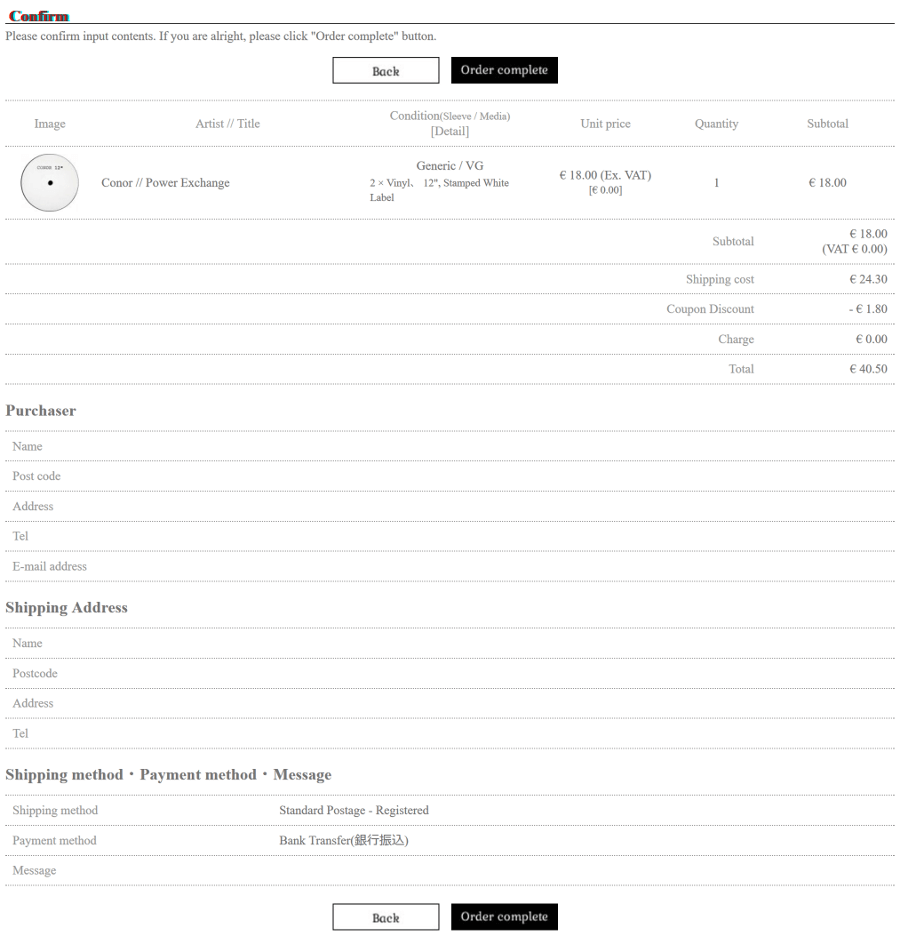 7)
Your order reception has been completed. and [An order reception] email arrives your email address registered from Empyrean isles.
登録したメールアドレスへEmpyrean islesより[注文受付]のメールが届きます。
※You can confirm the order at "the order history" of My page.※「注文履歴」より注文の有無を確認できます。
※I send an email to your email address registered.※メールは本登録アドレスに配信します。
※Please set domain incoming permission from [empyreanisles.chillout.jp].※注文時に携帯メールアドレスを入力する場合、[empyreanisles.chillout.jp]からのドメイン着信許可を設定してください。
※When you can't confirm an order reception email, an order may not receipt by an error.※メールが確認できない場合は、エラーにより注文が確定していない可能性があります。

About contacts after the order reception
注文受付後の対応について
An email of [The order confirmation] email arrives from Empyrean isles after I confirm your order. こちらで注文内容を確認した後、Empyrean islesより[注文確認]のメールが届きます。
※I send a invoice, If you choose Paypal payment. Please check a paypal ID to sender. My account: info@empyreanisles.chillout.jp※Paypal支払いの場合は請求書を送ります。 Paypalアカウントの確認をお願いします。 アカウントは、info@empyreanisles.chillout.jp になります。
Please you pay a invoice, if you are alright.問題がなければ指定先に入金または支払をします。
After I confirm your payment, I send out a package.入金を確認次第に商品を発送します。